World Forestry Center was established in 1966 as a non-profit educational organization.
Located in Portland, Oregon, USA, the roots of World Forestry Center date back to the 1905 Lewis and Clark Exposition in which a massive log structure was built to house the Forestry Building. This giant "log cabin" was constructed with whole diameter logs on the scale of the Parthenon in Greece and served as a showcase of the timber industry until it was lost in a fire in 1964.
Soon after the fire, Portland's Mayor gathered civic leaders to rebuild the Forestry Building as the Western Forestry Center, and the city identified a new location near the burgeoning Oregon Zoo, located in Washington Park. Donors contributed to construct the new Forestry Museum and a theater (now called Cheatham Hall), which opened in 1971. Miller Hall and Magness Memorial Tree Farm were added a few years later.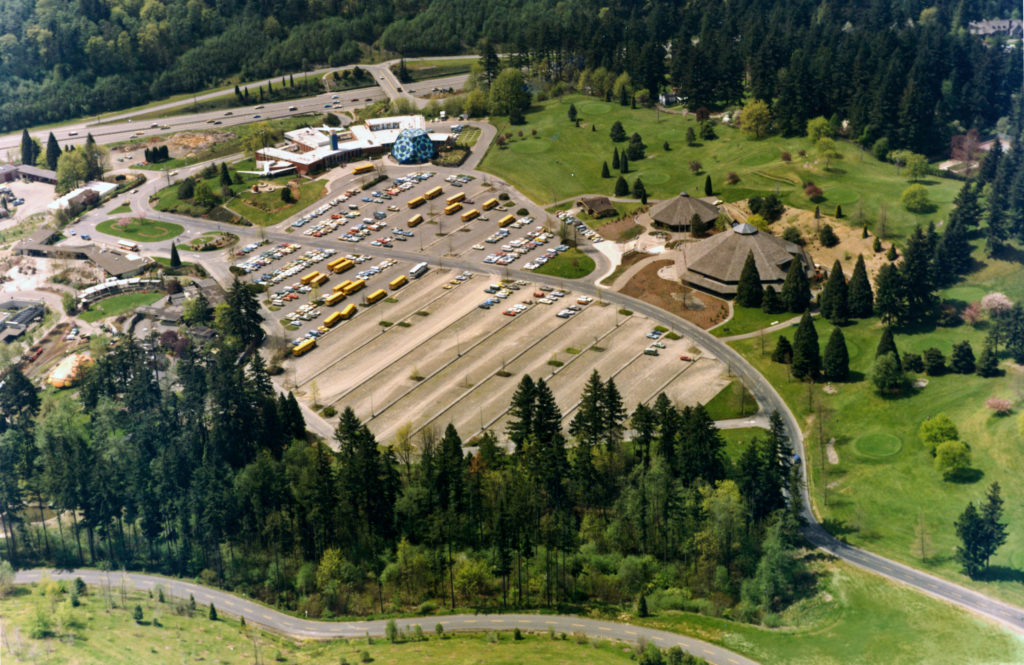 In 1981, Merlo Hall was added to the campus to make room for the new International Fellowship Program. Merlo now serves as the organization's administrative offices, while continuing to house the International Fellows for six months of the year
In 1989, in recognition that forestry is a global business, the organization changed its name from Western Forestry Center to World Forestry Center.
Get Involved
Interested in learning more? Help us build a more sustainable forestry future by connecting with World Forestry Center and our programs.