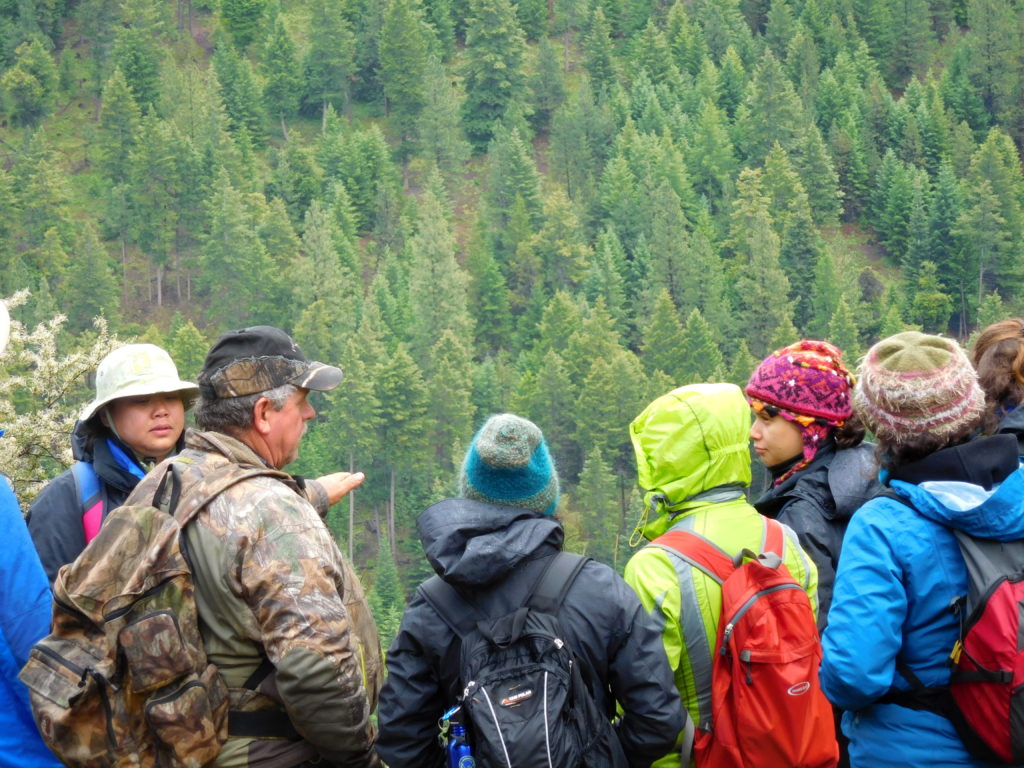 2020 Fellowship Canceled
For the first time in over 25 years, World Forestry Center's International Fellowship Program will not happen as planned in 2020. But we are adapting in real-time to make the program better than ever.
Who are our Fellows?
Each cohort of International Fellows is selectively chosen from natural resources and forestry professions from around the globe. These Fellows serve six-month fellowships in Portland, OR, during which they tour public and private forestland, meet local experts, and complete an independent project.
Fellows participate in the program through the U.S. Department of State's Visa Exchange Visitor Program, which works to promote mutual understanding between the people of the United States and the people of other countries through educational and cultural exchanges.

International Fellows learn about sustainable forestry in Oregon and take that knowledge with them when they return home.
Rent a Room to a Fellow
Welcoming a Fellow into your home can be an enriching opportunity to exchange culture and give back. During their six month stay, Fellows will rent a room in your home but are responsible for their own meals and cooking. Housing located near public transportation is preferred; the commute to the World Forestry Center must be no longer than 60 minutes.
Host a Study Tour
Host a group of international professionals at your organization, share your knowledge, and showcase your experience and ideas to other parts of the world.
Check out the 2019 Fellowship Study Tours to learn about the latest organizations that hosted our Fellows and what we learned from them.
Sponsor a Fellow
The International Fellowship Program catalyzes best practices knowledge-transfer in forestry and natural resource management. The six-month program costs $10,000 per participant, and we are committed to raising funds to support eight fellows each year. We invite you to contribute at any level you can to help sponsor our Fellows.
Attend an Event
Meet and Greet the Fellows
World Forestry Center typically hosts a Meet and Greet reception for our incoming Fellows cohort. This event introduces the year's cohort to the community, allowing Fellows and community members to connect early on in the Fellows' program.
These Meet and Greets facilitate myriad partnerships and relationships between community members and Fellows, whose experiences are enhanced by forging meaningful ties to the Pacific Northwest community.
Community members
Build friendships with Fellows
Learn more about Fellows' countries of origin, cultures, and natural resources realities
Rent a room in their home to Fellows
Fellows build relationships that allow them to
Volunteer with organizations related to their projects.
Learn about stakeholder organizations located in the Pacific Northwest.
Visit and interview specific stakeholders.
If you are interested in attending our next Fellows Meet and Greet, please email Shadia Duery, Fellowship Program Manager, for more information.
Forestry Lightning Talks
At the culmination of the Fellows' program in September, World Forestry Center hosts the Forestry Lightning Talks. In 10-minute presentations crafted for the general public, the Fellows each present their project findings. Attendees range from the natural resources stakeholders who exchanged information with Fellows, to community members who hosted Fellows in their homes and/or befriended them over their six months in town.
If you were not able to attend this year, enjoy the presentations on video.