COVID-19 Closure
To support Oregon's effort to contain the spread of COVID-19, World Forestry Center has temporarily closed all public offerings and programs – including our Discovery Museum, Washington Park Campus, and Magness Memorial Tree Farm.
---
We steward a campus that creates and inspires a community of sustainable forestry champions.
The Power of Place
While there are myriad local and regional conservation groups, and many organizations focused on forestry, World Forestry Center is unique in that we have a physical site to host the critical conversations a sustainable forestry future will require.
Our five-acre Washington Park campus is where our public education, professional collaborations, and community gatherings converge. Each of our four buildings is a tribute to the enduring beauty and resilience of our forests' resources. They serve as gathering places for educators, forestry professionals, policymakers, and our broader community. The power of this place is central to the success of our mission.
Visit our Campus
Need directions to our 5.5-acre campus in Portland's beautiful Washington Park?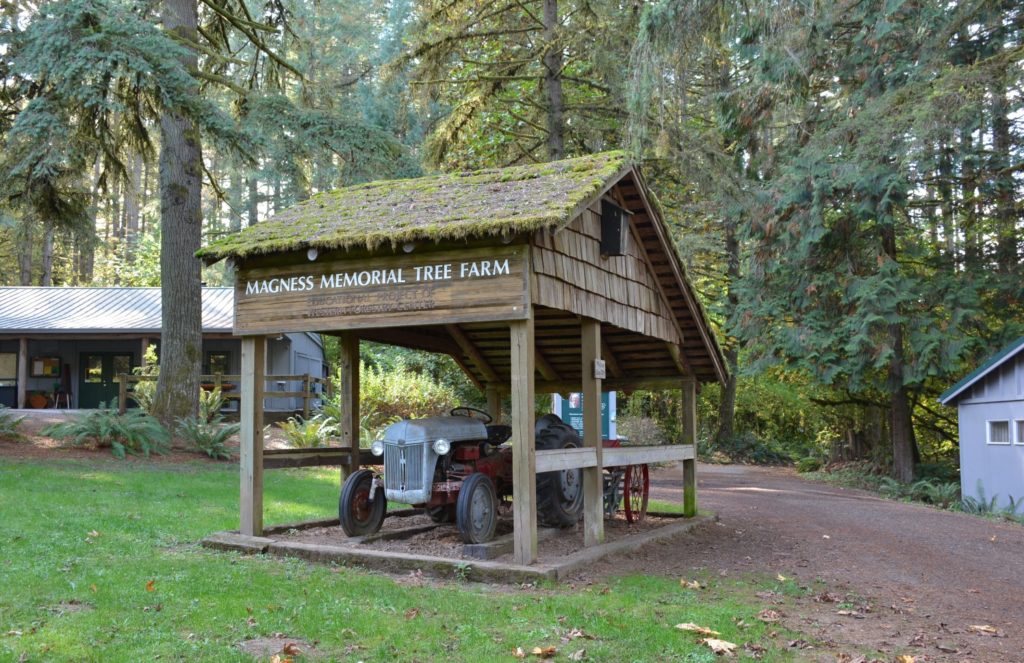 Learn about Magness
Located in Sherwood, OR and open to the public on Sundays from 9am to 5pm, Magness is the perfect place to spend a day in the woods.