Magness Memorial Tree Farm remains closed to the public.
Located in Sherwood, Oregon, Magness Memorial Tree Farm is private property owned and operated by World Forestry Center. The land was donated by generous local residents Howard and Panzy Magness. The forest and facilities have been managed by World Forestry Center since 1977.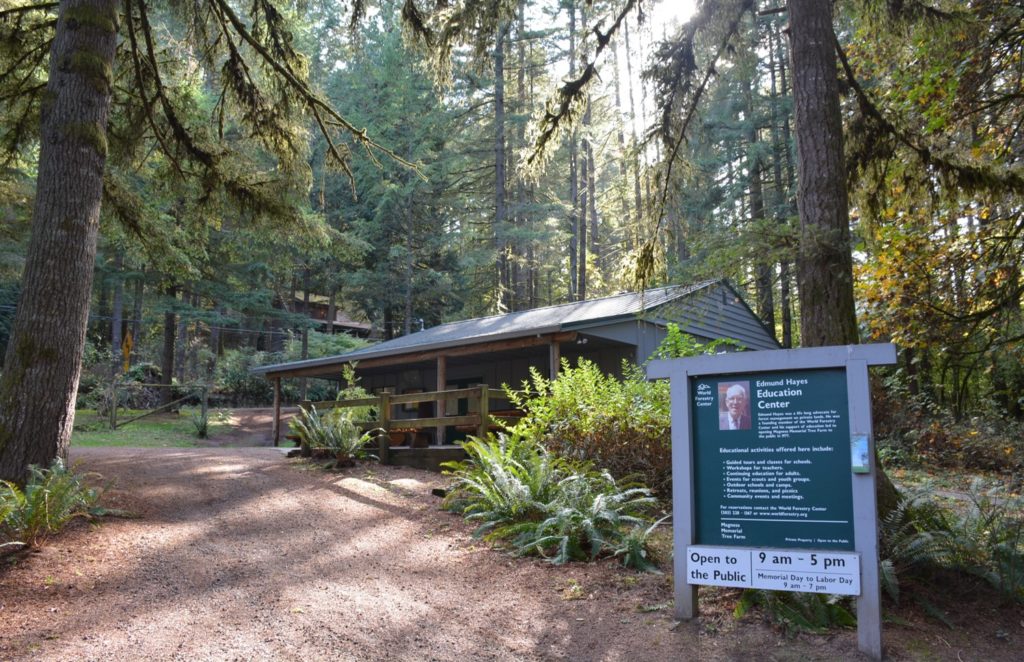 ---
Sustainable Forest Management in Practice
In late 2020, we performed a maintenance harvest at Magness – our first in over 20 years.
---
The Future of Magness
Magness Memorial Tree Farm is a wonderful regional and community asset and has been open to the public for more than 40 years. Due to rising operational costs, changes in personnel, and increased vandalism, World Forestry Center will be restricting daily use, reviewing annual operations, and meeting with interested individuals and organizations to chart a mission-driven and sustainable course for the future. We appreciate your understanding and cooperation.
For additional information please contact Chuck Wiley, World Forestry Center Director of Facilities at cwiley@worldforestry.org.