Magness Memorial Tree Farm is open to the public Mondays from 8am-3pm.
Located in Sherwood, Oregon, Magness Memorial Tree Farm is private property owned and operated by World Forestry Center. The land was donated by generous local residents Howard and Panzy Magness. The forest and facilities have been managed by World Forestry Center since 1977.
Originally developed as a demonstration site for woodland owners to showcase forest management and silviculture, Magness is open to the general public on Mondays from 8am to 3pm. With 2.5 miles of hiking trails, sheltered picnic areas, meadows, streams and forests, it is the perfect place to spend a day in the woods.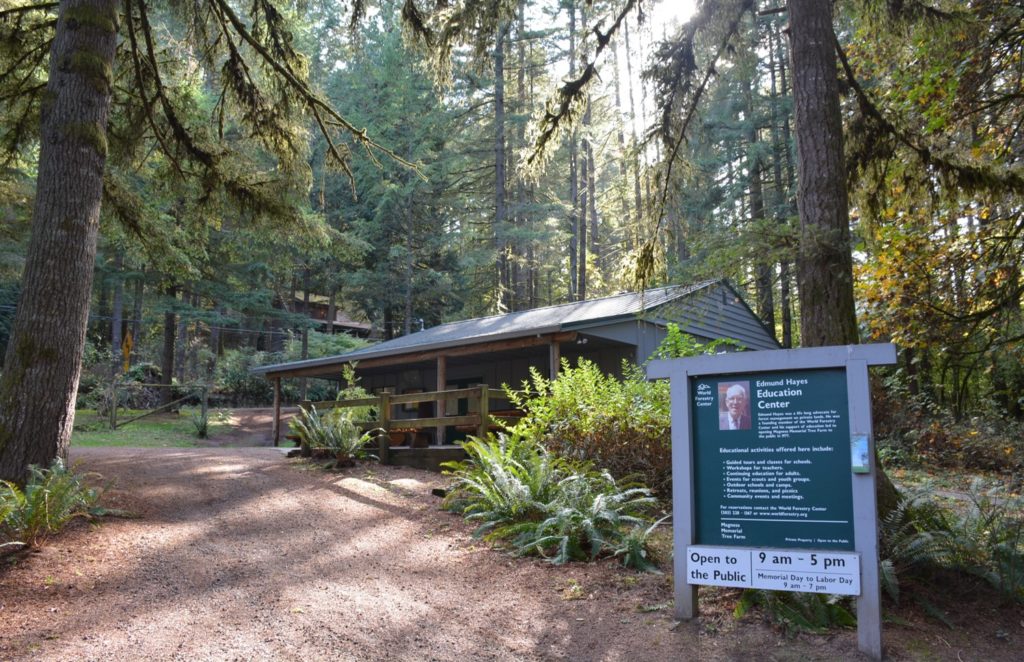 ---
Sustainable Forest Management in Practice
In late 2020, we performed a maintenance harvest at Magness – our first in over 20 years.
---
Plan Your Monday in the Woods
Location
31195 SW Ladd Hill Rd
Sherwood, OR 97140
Map
Located approximately four miles south of Old Town Sherwood and 10 minutes west of 1-5 Wilsonville exit 283, Magness Memorial Tree Farm is only 45 minutes from downtown Portland.
Rules
We hope you enjoy your visit to Magness. Please help us to maintain a safe and healthy environment by following the rules below. Violators may be asked to leave.
No visiting outside of posted hours.
For the health of the forest, please stay on the trails.
All dogs must be on a leash.
No smoking.
No littering.
No camping.
No fires, including grills
Picnic shelters are first come, first serve
Magness is private property . We reserve the right to refuse access at our discretion. Our rules are subject to change.