Visitors can appreciate stunning Northwest regional architecture, watch documentary films in our Forests of the World theater, and explore society's connection to forests in a variety of exhibits.
Located in Portland's beautiful Washington Park, our 20,000 square foot Discovery Museum has something to engage visitors all ages.
---
First Floor Exhibits
The first floor focuses on the many roles that forests play in our lives. View the forest as a habitat, a place for recreation and reflection, a critical resource, and more.
The Future of Forests
How are you connected to forests? Possibly in ways you didn't realize. This new exhibit explores society's connection to forests and asks for your feedback on World Forestry Center's vision for the future. Check it out!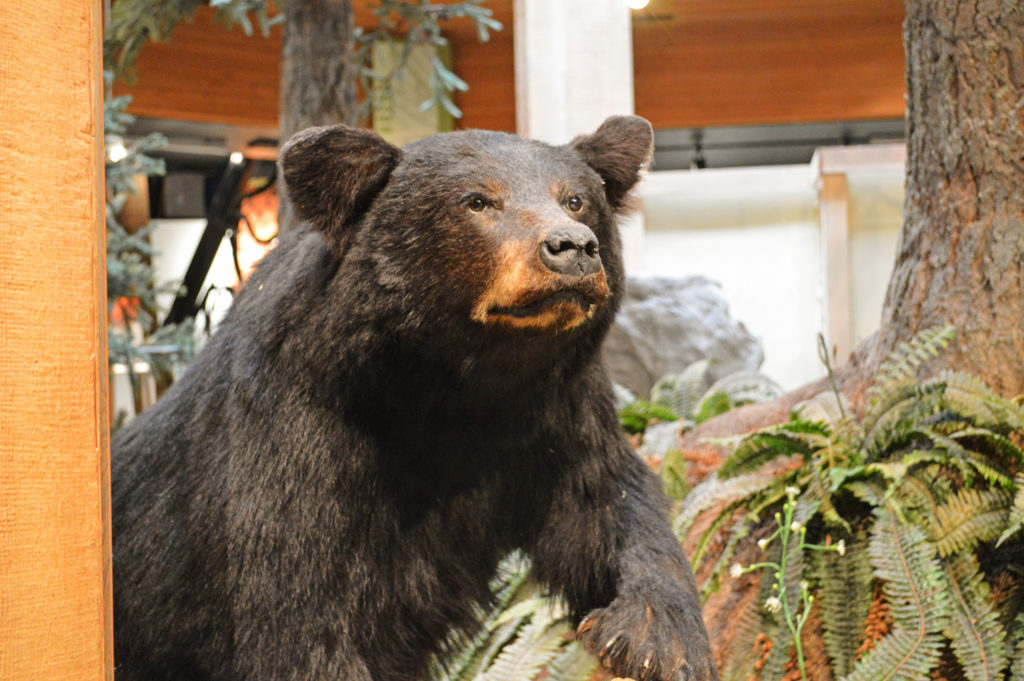 Animals in the Forest
It's estimated that 80% of the world's animals call the forest their home. Our indoor Pacific Northwest forest is home to a variety of animals. See how many you can spot!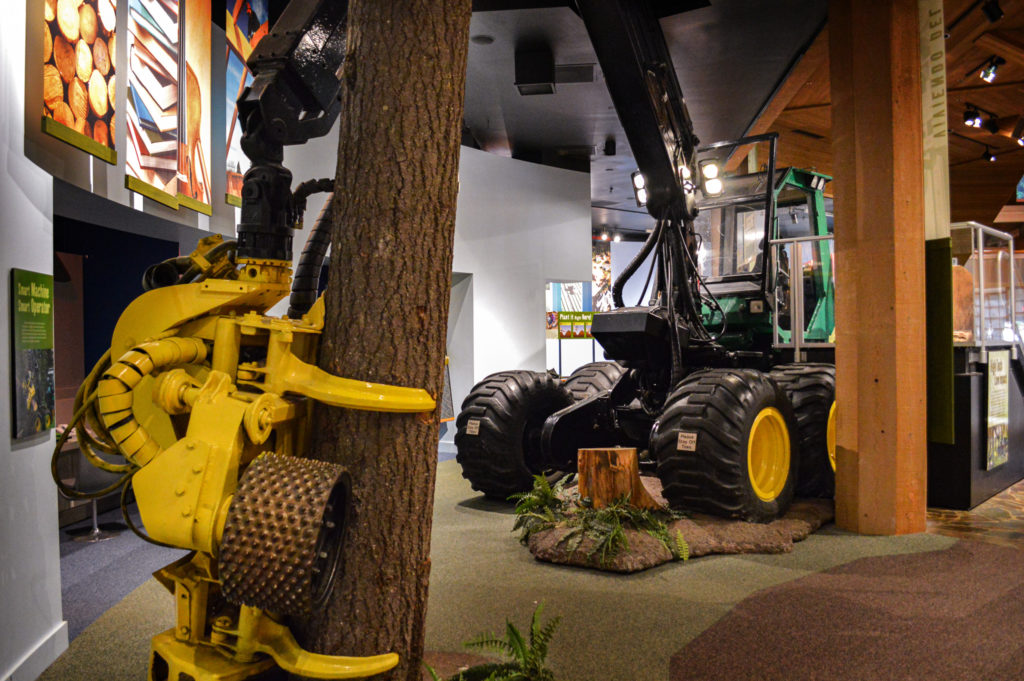 Timberjack Harvester
Sustainable forestry requires careful harvesting and some advanced technology. Climb aboard a Timberjack Harvester just like a professional forester. Then try your hand at operating one in our custom simulator.
---
Second Floor Exhibits
Much of the second floor takes a global perspective, exploring how people around the world are connected to and dependent on their local forests.
Obscurity: Life Inside the Smoke
Explore our new smoke-filled reality through the work of six Portland-based artists. Sept. 1 – Dec. 31.
Take a Journey
Embark on a whirlwind virtual tour of the world with stops in Siberia, China, South Africa, and Brazil. Learn about the four forest types (boreal, temperate, sub-tropical, and tropical) and meet people who work to keep the forests in their countries sustainable.
Our World's Forests
A huge world map highlights forest types and how different regions use their local forests. Artifacts and hands-on displays provide context on wildlife, forest values, and meeting human needs.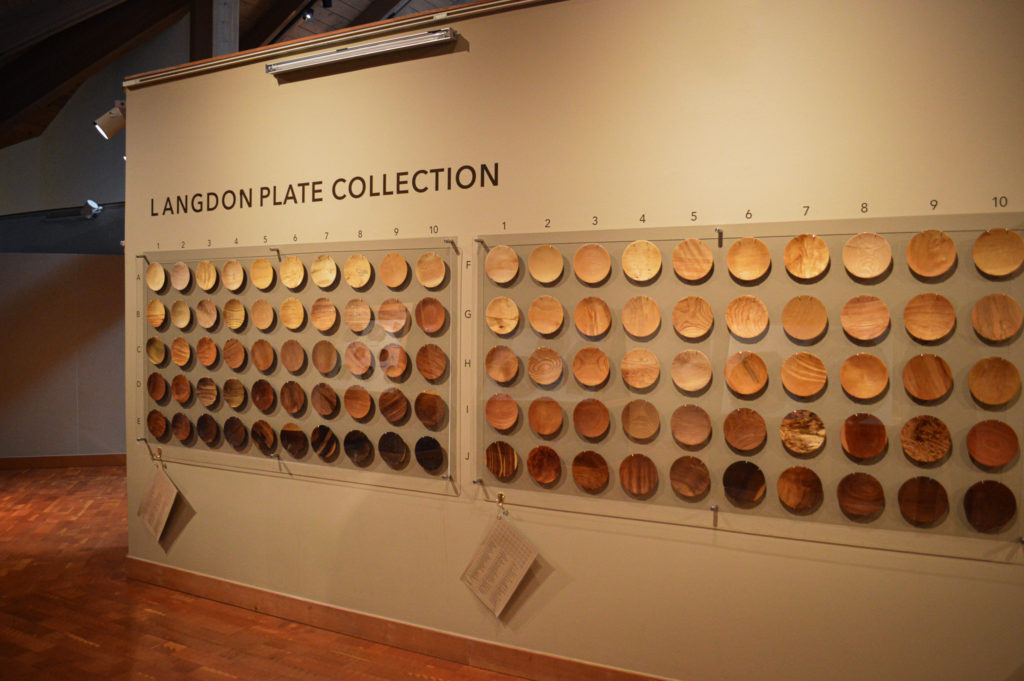 Langdon Plate Collection
The incomparable beauty of wood is on display through this collection of 150 wooden plates created by James Porter Langdon, a local woodcarver and retired forester.
Leadership Hall
Our Forestry Leadership Hall commemorates those who have contributed to the social, economic, and environmental benefits of forests. More than 200 leaders have been in inducted since 1971.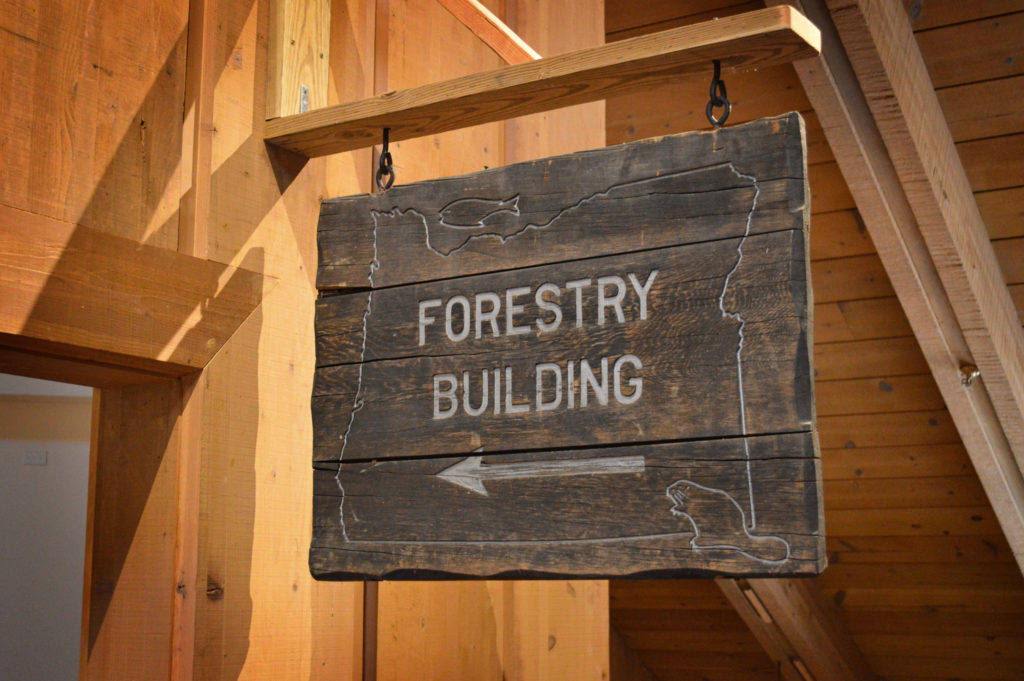 Old Forestry Building
The origins of World Forestry Center date back to the Old Forestry Building from the 1905 Lewis and Clark Exposition. Photos and clippings about the "World Largest Log Cabin" tell the story of the building's beginnings and its destruction in 1964.
---
Campus Highlights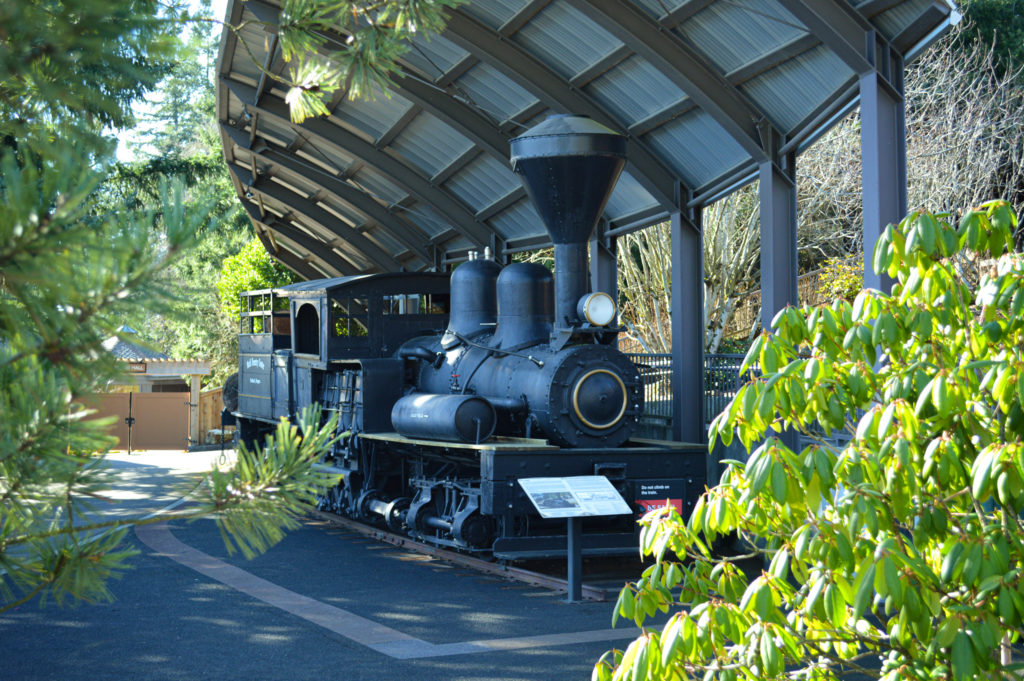 Peggy the Train
"Peggy" is a beautiful 42-ton Lima Shay-geared locomotive who has hauled an estimated billion feet of logs in her lifetime. Visitors are encouraged to climb aboard and explore!
Petrified Stump
Visitors to World Forestry Center are invited to examine the five million year-old, 10,000 pound petrified stump on display outside the Discovery Museum.
---
Seeking Donated Tickets for Your Fundraiser?