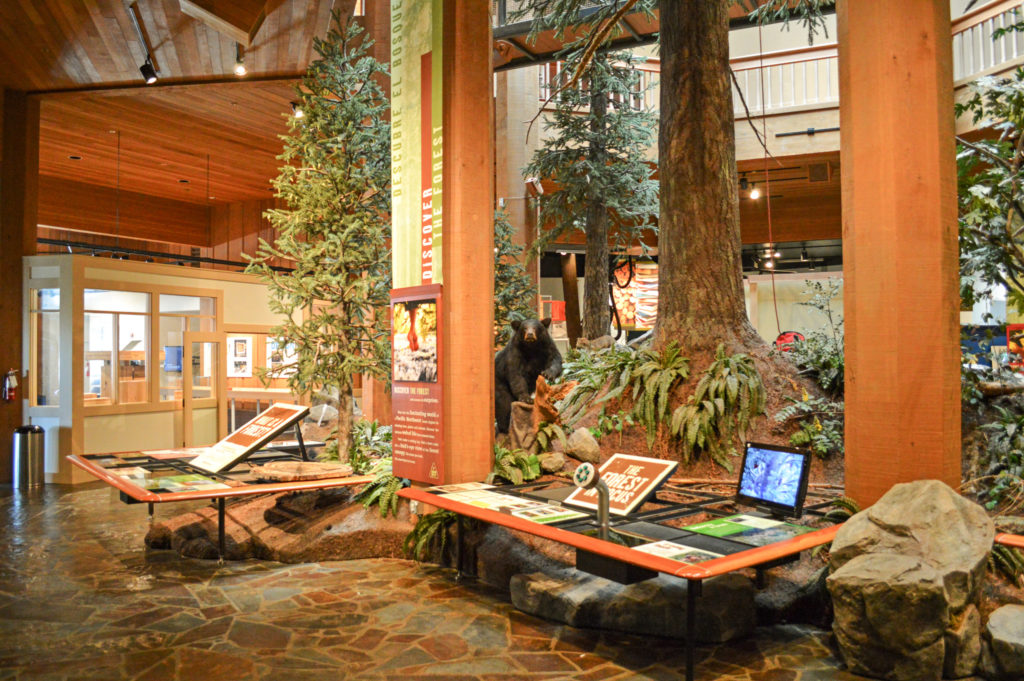 Located in Portland's beautiful Washington Park, our 20,000 square foot Discovery Museum is sure to delight visitors from three to 103.
Visitors can explore society's connection to forests and the challenges and opportunities facing this critical natural resource
---
FIRST FLOOR
Pacific Northwest Exhibits
Come explore the exciting forests of the Pacific Northwest and learn about role they play in providing habitat, water, recreation, wood, and a multitude of other benefits to our planet and society.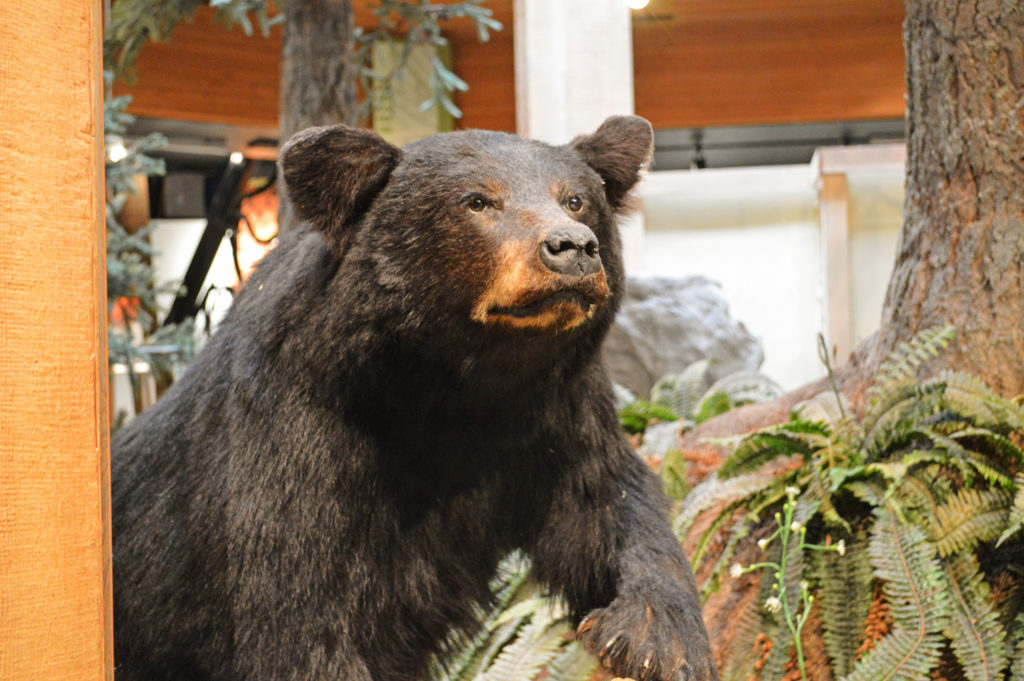 Animals in the Forest
It's estimated that 80% of the world's animals call the forest their home. Our indoor Pacific Northwest forest is home to a variety of animals. See how many you can spot!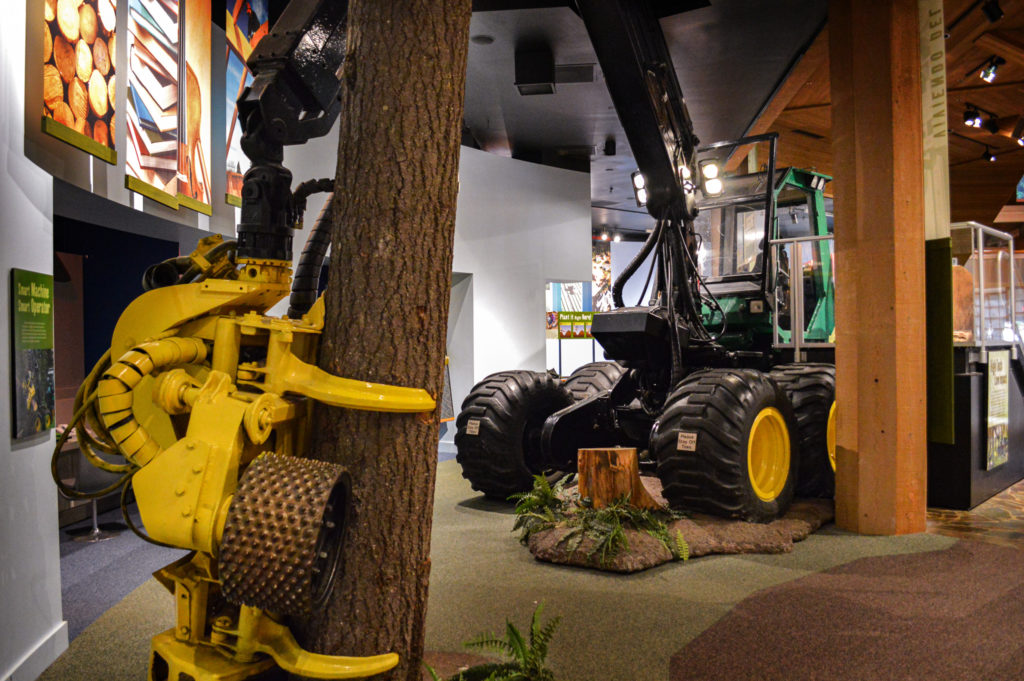 Timberjack Harvester
Sustainable forestry requires careful harvesting and some advanced technology. Climb aboard a Timberjack Harvester just like a professional forester. Then try your hand at operating one in our custom simulator.
---
SECOND FLOOR
People & Forests
Forests around the world face multiple challenges. On the Discovery Museum's second floor, we highlight People & Forests and how they interact around the world. You can "travel" around the globe, meeting people who work to keep the forests in their countries sustainable.
Take a Journey
Embark on a whirlwind virtual tour of four forest types: boreal, temperate, sub-tropical, and tropical.
Siberia: Journey through the cold via the Trans-Siberian railway and encounter people who depend on the boreal forest for their livelihood.
China: Next it's time to take a boat ride on Songhua Lake in Changbai Mountain to learn about population pressures on China's temperate forests.
South Africa: Then a jeep ride through Kruger National Park is the perfect way to view wildlife in a sub-tropical forest!
The Amazon: Finally, step inside a canopy crane for a simulated ride up into the treetops of Brazil's Amazon tropical rain forest.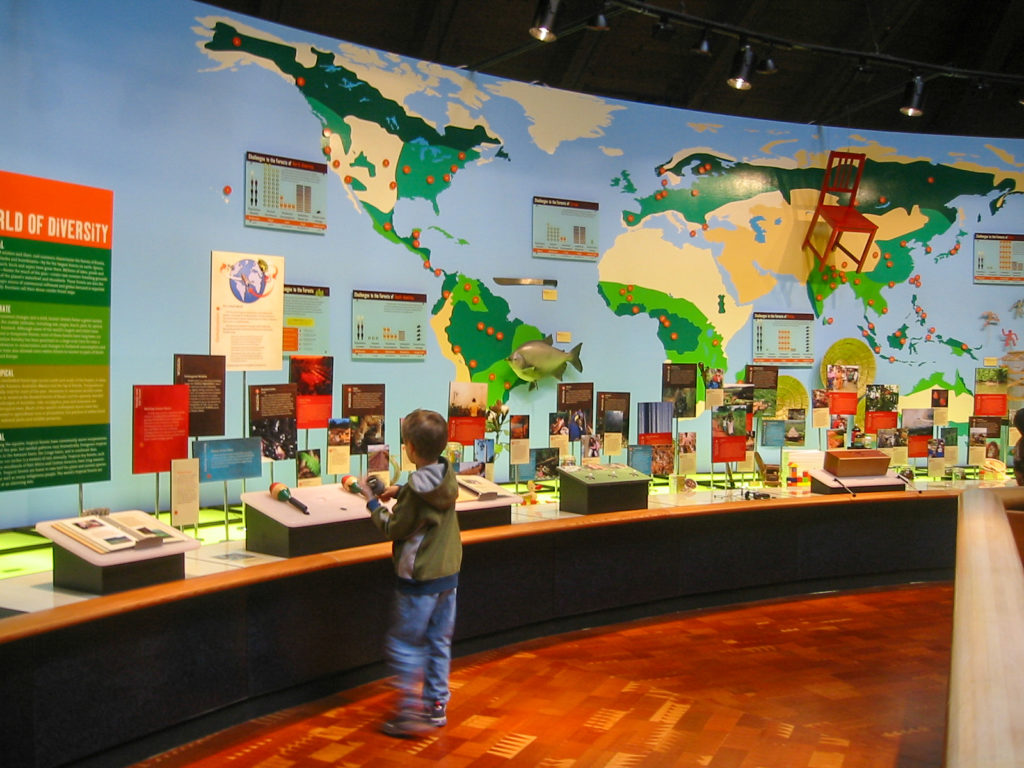 Our World's Forests
A huge world map highlights forest types and how different regions use their local forests. Artifacts and hands-on displays provide context on wildlife, forest values, and meeting human needs.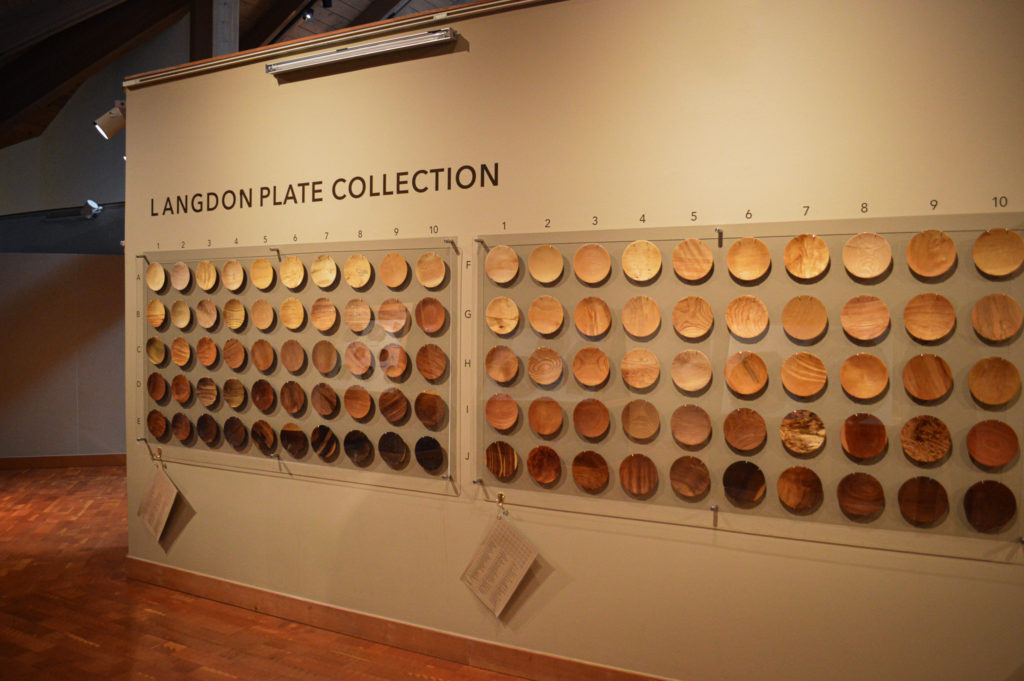 SPECIAL EXHIBITION
Langdon Plate Collection
The incomparable beauty of wood is on display in this special exhibit. We're showcasing 150 wooden plates, just a fraction of the hundreds created by James Porter Langdon, a woodcarver and retired forester.

Mr. Langdon was born in Portland in 1906 and worked for the U.S. Forest Service for 30 years. He had a long history in natural resource management, working at the Columbia National Forest in Vancouver, the Mount Hood National Forest in Zigzag, and the Gifford Pinchot National Forest. Mr. Langdon gifted his prized collection to World Forestry Center only a few months before his passing in 1990.
Leadership Hall
Our Forestry Leadership Hall commemorates those who have contributed to the social, economic, and environmental benefits of forests. More than 200 leaders have been in inducted since 1971.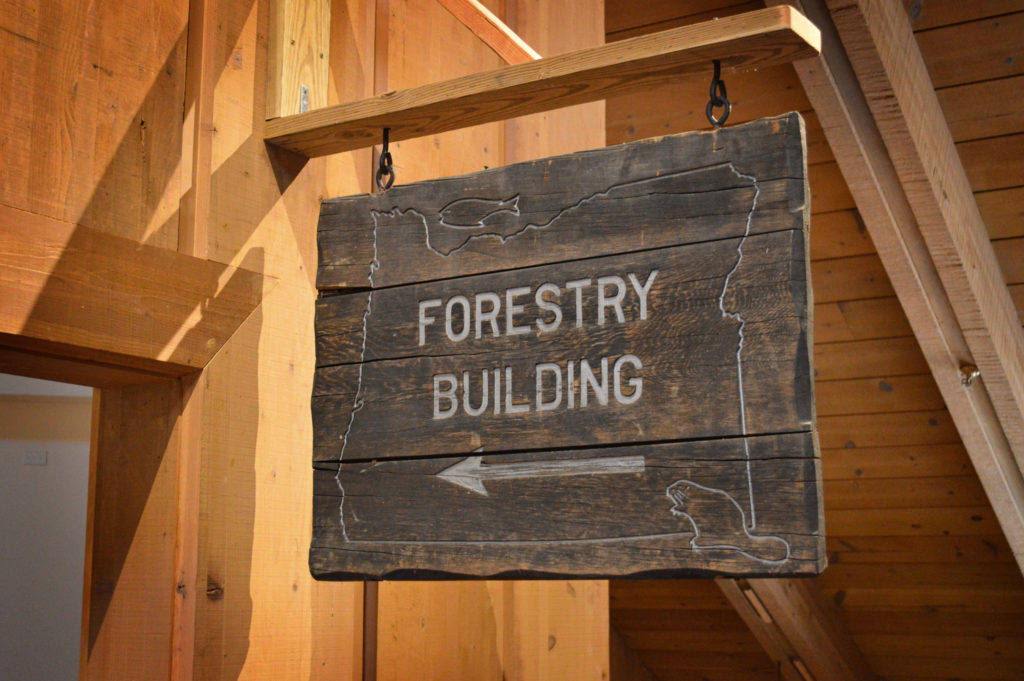 Old Forestry Building
The origins of World Forestry Center date back to the Old Forestry Building from the 1905 Lewis and Clark Exposition. Photos and clippings about the "World Largest Log Cabin" tell the story of the building's beginnings and its destruction in 1964.
---
Campus Highlights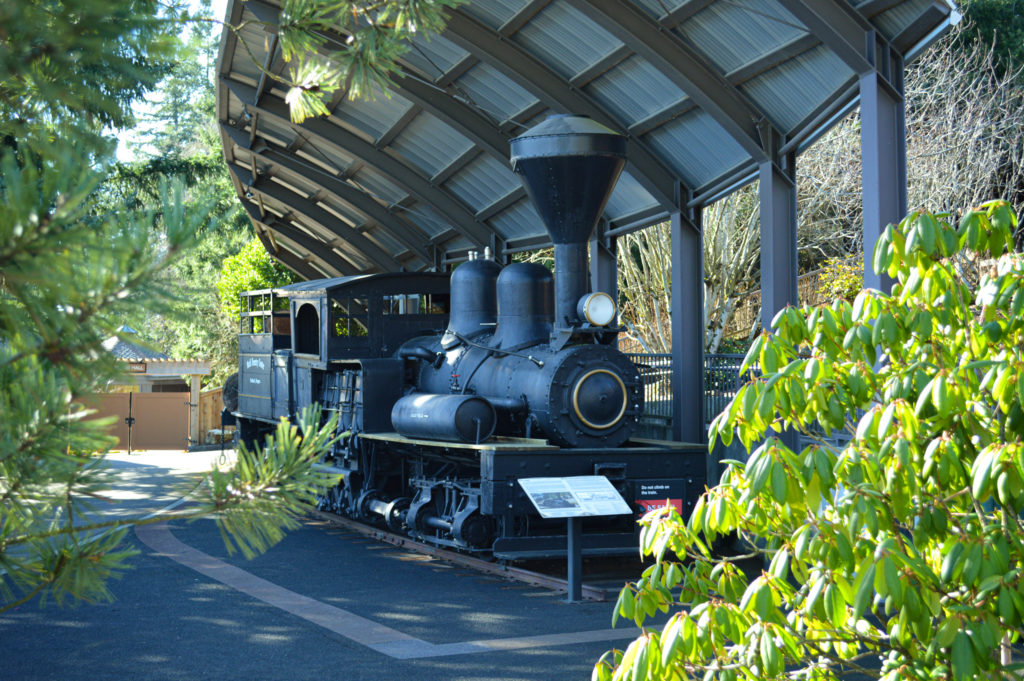 Peggy the Train
"Peggy" is a beautiful 42-ton Lima Shay-geared locomotive who has hauled an estimated billion feet of logs in her lifetime. Visitors are encouraged to climb aboard and explore!
Petrified Stump
Visitors to World Forestry Center are invited to examine the five million year-old, 10,000 pound petrified stump on display outside the Discovery Museum.