Forestry Leadership Hall commemorates those who have contributed to the social, economic, and environmental benefits of forests.
On your next visit to our Discovery Museum, we invite you to peruse our Forestry Leadership Hall – a special place to celebrate those who have made significant advancements in forests and forestry worldwide.
Established by World Forestry Center in 1971, Leadership Hall was created to honor those who have made significant contributions in fostering the understanding of forests and their importance to society; furthered advancement in forestry through managing, utilizing, and protecting forest resources for the benefit of society; and championed World Forestry Center's mission and programs.
Located on the second floor of the Discovery Museum, over 200 biographies are displayed in handcrafted solid black walnut chests with individual drawers and can be removed for reading.
The Biographies
The biographies describe the life and career of the individuals honored, as well as contribute to the collective history of forests and forestry in the Pacific Northwest and across the world. Electronic versions of all biographies are also available upon request.
Induction
World Forestry Center's Board of Directors invites the recipient, along with their family, colleagues, and supporters, to attend a celebratory event that honors the recipient's induction into Forestry Leadership Hall. At this event, the recipient will receive their framed biography and a matching biography will be added to the Hall.
Support a Current Induction
To make a donation in support of a Forestry Leadership Hall honoree, click below to be taken to our donation page.
Sam Cook
Billy Frank, Jr. (1931-2014)
Robert "Bob" T. Freres, Sr. (1929–2019),
Theodore "Ted" F. Freres (1950–2018)
Selection Process
Nominations for prospective honorees are accepted and voted on by a select committee of the Board of Directors. Many corporations, foundations, and families have used this opportunity to honor someone while making a transformational gift to World Forestry Center.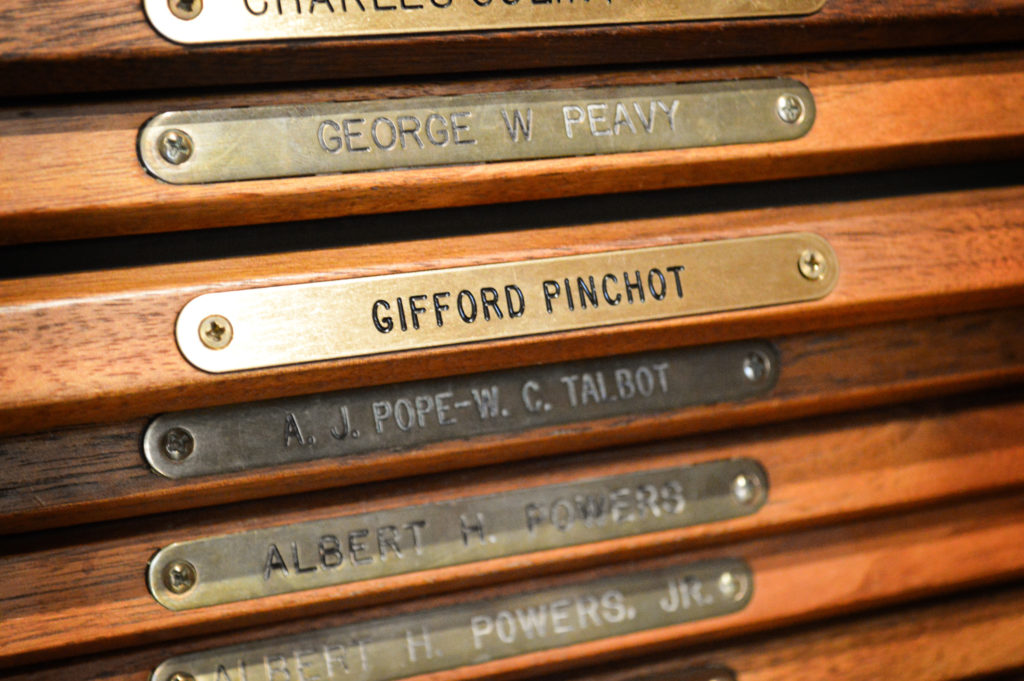 Honoring a Pioneer
If you would like to nominate a honoree (living or deceased), please contact Merrit Thompson, Development Director, at 503-488-2122 or mthompson@worldforestry.org